Water Purification
Guangzhou Longkon Eco-Tech Limited

activated carbon filter
Update Time:2014-11-20 09:30:42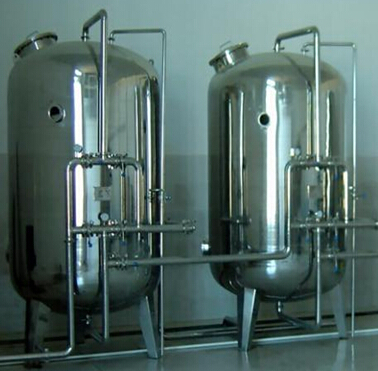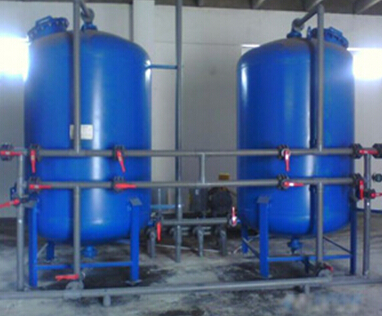 Introduction



Activated carbon filter is a kind of commonly used water treatment equipment, water treatment desalination system as pretreatment can grade filter before adsorption can't remove the residual chlorine, which can effectively guarantee the equipment service life, improve water quality, pollution prevention, especially to prevent reverse osmosis membrane, pollution of ion exchange resin and so on more than the free oxygen toxicity.
Level and adsorption was leakage of small molecule organic pollutants, such as peculiar smell, colloid and pigment, heavy metal ions in water have more apparent, such as adsorption removal effect, also have the effect that reduce COD.
Can further reduce the SDI value of RO water, guarantee the SDI < 5, TOC < 2. Oppm



The range of application
Apply to food, medicine, electronics, chemical industry, industrial waste water, etc.
1. Can meet the accuracy requirement of the hydraulic system to filter, can block certain impurities into the system;
2. The filter should have sufficient strength, will not damaged by pressure;
3. The flow capacity is big, small pressure loss;
4. Easy to clean and replace.
Installation points;
The function
1. The activated carbon adsorption filter cylinder body length to diameter hydraulic simulation was adopted to design, and adopt reasonable particle size, specific surface area is larger than 1000 m2 / g efficient activated carbon, the both upper special filter and has the functions such as the lower efficient adsorption, greatly improve the production water purification degree and the service life of carbon.
2. The water treated by HG adsorption filter residual chlorine content: 0.1 PPM or less.
3. The peculiar smell in the water, organic matter, colloid, iron and residual chlorine and other outstanding performance;
4. To reduce the water turbidity, chroma, purify water quality, reduce the follow-up system (reverse osmosis, ultrafiltration, ion exchanger) pollution and so on also has a good effect.
The characteristics




1. High efficiency: 24 hours of continuous work, do not need downtime backwash.




2. Low operating cost, no need to reverse flushing of the high head big flow pump.




3. Low maintenance cost: in addition to the quartz sand filter material in the process of its running without any moving parts, low fault rate and maintenance cost.




4. Low one-time investment: does not need to set single coagulation pool, pool and other facilities for clarification, do not need to back flush equipment such as pumps and electric, pneumatic valve, volume is small, one-time investment.




5. Small head loss: a single filter material and filter material clean and in a timely manner, head loss is small, the total head loss of 0.5 m or less.




6, inlet water quality requirements: can be subject to long-term concentration of 150 mg/L SS inlet water quality and short-time withstand the concentration of 300 mg/L SS impact and effluent is unchanged.




7. Effluent is stable and good filtering effect.

Filter material clean and in a timely manner, to ensure high quality and stable water effect, no periodic water quality fluctuation phenomenon.




8. Easy to reconstruction: the unit operation mode can be adopted according to the amount flexible increasing or reducing its number of filter, easy to reconstruction.




9. Covers an area of small, beautiful appearance, the traditional three-step reclaimed water treatment process, save the land about 70-80%;

More beautiful, compact appearance.



Technical parameters
Specifications flow (m3 / h) filter speed
(m/h) (m/h) filter backwash strength height (mm) activated carbon
Material usage (T)
LK - HXTL - 600 Φ 600 x 2170 2 ~ 3 8 ~ 10 36 1500 0.2 Q235 carbon steel, stainless steel, FRP (304/316)
LK - HXTL - 800 Φ 800 x 2270 4 ~ 5 8 ~ 10 36 1500 0.4
LK - HXTL - 1000 Φ 1000 x 2450 6 ~ 8 8 ~ 10 36 1500 0.5
LK - HXTL - 1200 Φ 1200 x 2570 10 ~ 12 8 ~ 10 36 1500 0.65
LK - HXTL - 1500 Φ 1500 x 36 1500 2700 12 ~ 16 8 ~ 10 1
LK - HXTL - 1600 Φ 1600 x 3200 16 ~ 20 8 ~ 10 36 1500 1.3
LK - HXTL - 1800 Φ 1800 x 3360 20 ~ 25 8 ~ 10 36 1500 1.5
LK - HXTL - 2000 Φ 2000 x 3450 25 ~ 32 8 ~ 10 36 1500 1.8
LK - HXTL - 2200 Φ 2200 x 3560 32 ~ 38 8 ~ 10 36 1500 2.2
LK - HXTL - 2400 Φ 2400 x 3750 38 ~ 45 8 ~ 10 36 1500 2.5
LK - HXTL 45 ~ 50-2500 Φ 2600 x 3860 8 ~ 10 36 1500 2.8