Water Purification
Guangzhou Longkon Eco-Tech Limited

Silica sand filter
Update Time:2014-11-15 16:06:17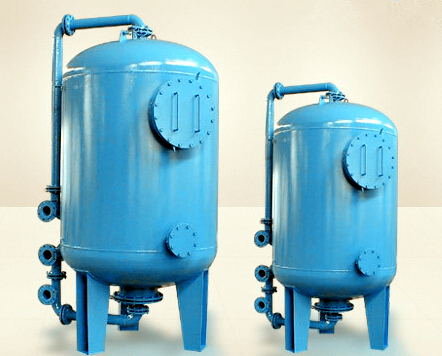 The function and application
Quartz sand filter is a filter using quartz sand as fillers.
To remove the impurities in the water.
And its filtration resistance small, specific surface area is big, strong acid and alkali, as well as good stain resistance, the unique advantages of quartz sand filter is by optimizing the design of the filter material and filter, realize the adaptive filter, filter material on the raw water concentration, operating conditions, such as pre treatment process has a strong adaptability, namely on the filter bed automatically formed under the thin dense state, to ensure water quality under various operating conditions, backwashing filter material fully spread out, cleaning effect is good.
Sand filter can effectively remove the suspended solids in the water, and the colloid in the water, iron, manganese, pesticides, organic matter, bacteria, viruses and other pollutants have obvious removal effect.
With filtering speed, high filtration precision, large capacity of sewage, etc.
Is mainly used in electric power, electronics, beverages, water, oil, chemical, metallurgical, textile, papermaking, food, swimming pool, municipal engineering, etc. Various kinds of process water and domestic water, water circulation and the depth of the wastewater treatment field.
In the use of filter filling of refined quartz sand filter material, when water from top to bottom through the filter layer, the suspended solids in the water and gluten particles has been removed, thus reduce the turbidity of water.