Water Purification
Guangzhou Longkon Eco-Tech Limited

Well water disinfection
Update Time:2015-02-07 13:52:36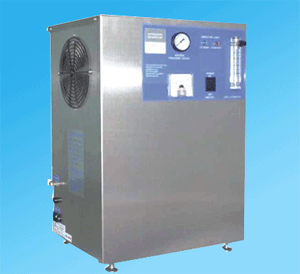 Well water treatment is mainly for the sake of removing iron and manganese and ammonia nitrogen, harmful material such as sand, scale, and make the processed water quality meet the national drinking water standards.Groundwater, well water treatment at present is mainly in addition to iron and manganese, because in our country, high groundwater Fe Mn content is quite common, far more than drinking water standard (Fe acuities were 0.3 mg/l, Mn 1 mg/l) or less, in addition to iron and manganese mainly adopts aeration filter, filter filter medium usually use quartz sand and manganese sand, later after precision filter to filter, activated carbon, and after treatment, water quality can basically meet the national drinking water standards.In addition to the above to remove excess water minerals, often on well water turbidity purification, the physical filtering is better, primary filter can be used sand cylinder, intermediate filter can choose PP cotton core and ceramic core, deeper level of filter can choose hollow ultrafiltration, precision can reach 0.01 UM, can filter out bacteria and viruses.
Uv sterilizer
Introduction: uv sterilizer is using appropriate wavelength of ultraviolet light to destroy microbial DNA (deoxyribonucleic acid) in the body's cells or RNA (ribonucleic acid), the molecular structure of the growing cell death and (or) regenerative cell death, to achieve the effect of sterilization.Ultraviolet disinfection technology is based on modern epidemic prevention science, medicine and light dynamics, on the basis of using the special design of high efficiency, high strength and long service life of UVC ultraviolet light wavelengths of the water, water to all sorts of bacteria, viruses, parasites, algae and other pathogens directly kill, achieve the purpose of disinfection.
Ultraviolet disinfection is a physical method, it does not increase any material into the water, no side effects, this is the place where it is better than that of chlorination, it is usually associated with other material used, common joint process include UV + H2O2, UV, H2O2 + O3, UV + TiO2, in this way, the disinfection effect will be better.